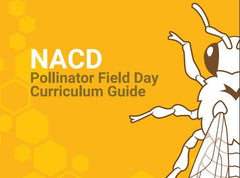 Let's have a field day! 
Our friends at the Duval Soil and Water Conservation District shared some super cool info with on pollinators and we wanted to share it with you! 
This guide has a comprehensive list of activities and ideas to keep kids entertained and educated on pollinators with an emphasis on honey bees! 
Learn more here!